Follow the brown signs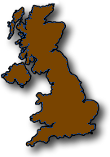 Last week, after months of working nearly every night, double shifts at weekends and doing my part-time 9-5 as well, I was yearning for the sweet relief of a light adventure. Amanda Hone does not like feeling fenced in, so I was browsing Twitter for some inspiration on where to spend my day off when I saw the best museum advertising ever posted on YouTube for the Rijksmuseum in Amsterdam, where a flashmob act out Rembrandt's famous Nightwatch in a Dutch shopping centre….
I'd watched the BBC4 documentary in April on the re-opening of the world class Dutch national museum which detailed its huge cost and ambitious remodeling and I'd added it to my every growing places-I-must-visit list. Sadly the programme is no longer available on iPlayer but this clip gives you the idea…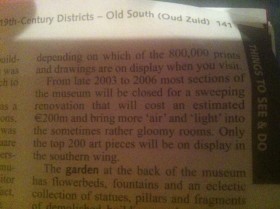 All the fuss about the re-opening is justified, the Rijksmuseum museum was closed in 2003 for what should have been 3 years to undergo a humungous make-over at a cost of around €200m (as my very old Amsterdam guide book told me). In reality though the refurb cost in excess of €375m and was closed for 10 whole years. The project was fraught with issues, including flooding, asbestos and a controversial decision to close the thoroughfare through the middle of the museum which acted as a shortcut for cyclists into the museumplein.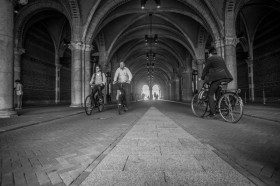 Cycling Amsterdammers (that's everyone in Amsterdam) were outraged when the new plans came to light and a huge public outcry finally persuaded the project team to redesign the floor plan and accommodate bicycles in the much loved Rijksmuseum tunnel. It is pretty spectacular, here it is through The Mose's magical lens…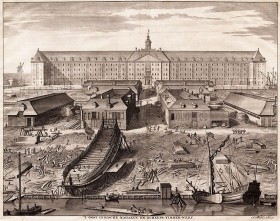 The museum documents the history and culture of The Netherlands through their 1 million artefacts dating from 1200 to 2000, including art, books, sculpture, models, tapestries, games, glass, ceramics and even the very walls and windows of the museum itself. On the website the Asian Pavilion caught my eye as it's absolutely packed full of the bounty reaped from the Dutch East India Company's colonial activities from 1600, when their monopoly on spice trade allowed them to become the most successful Asian-European trader, eclipsing all its rivals in the Asian trade. Between 1600 and 1800 the Dutch East India Company sent almost a million people to work in Asia on 4,785 ships and gained 2.5 million tons of Asian trade goods. The rest of Europe combined sent less than 900,000 people during that time and the British East India Company, their closest competitor, carried only one-fifth of their tonnage of goods. We also have them to thank for being the first to map the Australian coastline.  Having traveled a lot in Asia, and to some former Dutch colonies,  seeing the impact and shaping by these western merchants and traders there I was even more keen to visit the Asian Pavilion. I read about the demise of the Dutch East India Company and found it fascinating that a world strength that was once such a superpower in the east, "perished by corruption" in the late 19th century.
The more I read about the Rijksmuseum the more I wanted to go and soak up everything it had to tell me, and as I hate playing the waiting game within half an hour I'd researched the quickest and cheapest way to get to Amsterdam and had booked a 6.30am ferry to Calais from where I'd set off across Europe , through France (through the birthplace of the brown sign), Belgium and Holland in a few days times. My sister, leading as haphazard a life as myself, whooped with joy when I told her she'd be accompanying me, and when casually dropping into conversation at work that I'd be popping over to The Dam next week I also acquired myself another 2 companions in the form of Nick my barman and his pal Tom.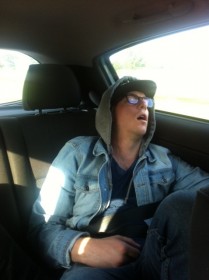 We hit the road in the very early hours a few days later  and everyone duly went immediately to sleep (which was a theme for whole trip in fact,  so I spent the vast majority of time caning it across Europe fighting the urge to nod off while catching glimpses of my happy travelling buddies spreadeagled and snoring across the back seat in my rear view mirror). We passed a whole variety of  French, Belgian and Dutch brown signs on the way and I got excited despite no-one else being awake enough to share my excitement with me.
My favourite spot was a brown sign in Belgium with stylised beavers all over it. Being dangerously close to falling asleep and probably driving badly anyway I though it best not to get the camera out to capture it. I've since tried to find a photo online of it… to no avail. However I do know what it points to now, a place called Marche en Famenne where there's a genius "Beaver Tour" and visitors are treated to a whole afternoon learning about the effect the beaver has had on Belgium. You might not give beavers a second thought when driving through Belgium (I didn't I have to admit) but surprisingly the beaver has defined and shaped the ecosystem of this land and this brown-signed tour educates people how the beaver was the architect of the river and changed the way that the natural world of Belgium functioned.  Bloody hell, who knew eh?Given more time I would have veered off the autobahn to follow that brown sign but as usual we were short for time and there were world class museums to visit…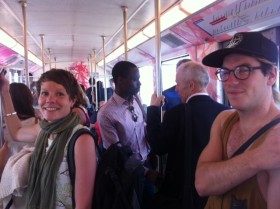 Three hours and 3 countries after disembarking the ferry we entered Amsterdam, abandoned the car in a handy park and ride on the outskirts and hopped on a train to be surrounded by the picturesque canals, trams and happy-to-kill-you-of-you-get-in-my-way cyclists you expect in Amsterdam. The boys immediately grabbed hire bikes while The Mose and I ambled around enjoying the architecture, taking arty pictures (Jo), buying original Chagal lithographs (Jo) drinking beer in canalside cafes (Jo) and falling asleep on canal tours (me).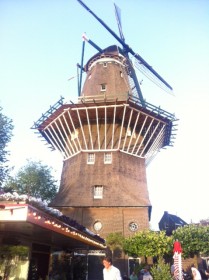 By the time it was meeting up with the boys time I was pooped, with only 3.5 hours sleep the night before and a mammouth drive behind me (with the same again tomorrow) all I wanted to do was sleep, but the discovery by Nick and Tom of a pub that did great burgers situated right underneath a bloody great thatched windmill, which also doubled up as CRAFT BREWERY helped me fight my urge to run to bed. Sitting under that windmill sipping the local brew waiting for my enormous burger to arrive I wondered how on earth people do a 9-5 Monday to Friday and don't have the great joy of making spontaneous trips on a Tuesday night to the Dutch capital. That moment my friends was blissful.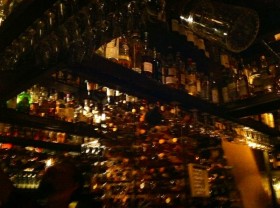 Predictably I didn't go to bed after my craft ale and burger consumption so we stayed up rocking out in live music pubs and an amazing Whisky Bar which served well over 1000 whiskeys. The bottles were jammed into every available space and we all took the opportunity to sample as many as we could without going blind and face-planting the bar (OK maybe one of us did that…).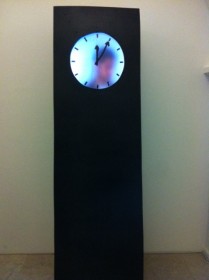 The next day was Rijksmuseum Day and we got up really rather tried, and dare I say a little hungover, but I was determined to properly do this museum, it was the whole reason for my visit here afterall. I'm very pleased to say we weren't disappointed. It's clear why it is ranked as one the world's best museums, from the grand entrance hall, to airy and open exhibitions spaces and great mix of pieces, including modern art as well as the great Dutch classics by Rembrant, Vermeer and Frans Hals . My favourite pieces were a big cube of packed tea by Ai Wei Wei, symbolising the huge impact that tea and spice trading had on the world and a "human grandfather clock" which the artist Maarten Baas operates himself by drawing the hands of the clock on and wiping them off to give show the actual time, (check out the Clock video I took to see how it worked, we stood and watched it for ages).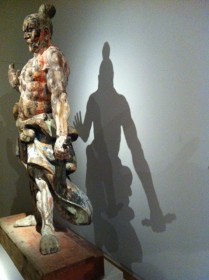 The Asian Pavillion also took up a lot of our time, and even the way these beautiful pieces were displayed were works of art in their own right, just look at how much impact the shadows have of this Chinese temple guard… The displays showed how the Dutch were trading and colonising parts of Asia during the 17th Century which paved the way for the way we live today in our modern globalised world. I will never get bored of marveling the world's history, I'm a curious person (so curious it's annyoing I'm told) and I've always needed to explore the finer details of this life to really understand it and appreciate my place within in. Exploring history is one of the best ways I know to do this, so I stood looking at 18th century muskets balls, Japanese kimonos and bronze buddahs for what was probably 3 hours, mulling the enormity, intricancies and complexity of human existence. Absolute bliss.
The thing I loved about this museum was that is was a proper traditional museum, there was no special effort made to have interactive features by every exhibit nor was there encouragement to make you interpret everything in any particular way. Instead visitors could see the pieces the way they saw them and could read as much or as little as they liked about every piece. There's an argument for having a lot of interactive and thought provoking multi-media in museums but I think it's nice to move away from that in a museum such as this one, which begged to be leisurely enjoyed and appreciated.  I absolutely loved every minute of it, well worth the lack of sleep and long drives to get here, Rijksmuseum, You. Are. Awesome.
After our hardcore 6 hour stint in the museum we embarked on the exact same route we'd done the day before in reverse, the boys snored peacefully and The Mose and I discussed (among other things) the value and importance of vocational training, internet dating and the merits and drawbacks of dog owning . It was a good trip.
The Mose took some ace photos of our 24 hours in The Dam and so here's a little gallery of them, enjoy 🙂