Follow the brown signs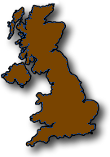 In one of my more random and terribly unsuitable jobs I worked for a few months at the fine chocolatier Mr Paul A Young's (I don't like chocolate, really, not even at all) in Islington, North London. Every day on my way to work from King's Cross I walked past this brown sign for The London Canal Museum and I'm ashamed to say, in all the time I worked there, and despite my obsession with brown tourist signs, I never visited. Shame on me, and what an error that was, I realised today when I paid them a long overdue visit.
I was greeted by a sceptical front desk attendant who found it hard to understand what I was writing a book about, looked at me funny and called a more senior member of staff over to suss out whether I was a threat.
Luckily the senior volunteer got what I was all about and started telling me about the history of the museum (so quick I hardly had time to get half of it down). He talked about some of the many and varied events they run at the museum, including guided walks along tow path to Camden, boat trips through the Islington tunnel, workshops, talks and even theatre productions put on there. I was pleased to hear there was a whole section upstairs dedicated to the horses that were used to pull the narrowboats and barges through the London canals. I'm a big fan of heavy horses, they powered the beginning of the Industrial Revolution and without them there's no doubt that the making of the modern world we live in would have been very different. The use of heavy horses to get the goods being churned out of the factories for export and sale were vital to the significant economic growth that was in turn responsible for the great leaps forward in Victorian times. So when my friendly volunteer said there was a horse up on the first floor I was more than a bit impressed, in fact I interrupted him mid-sentance with "really, a shire horse?! Wow!" He looked at me for about 10 seconds then said slowly "well, yes, but it
is
plastic." Needless to say I felt a lot like massive tool. As much as I do get a bit lonely doing these visits on my own I'm often relieved, at times like these, that no-one I know can hear the ridiculous (and apparently frequent) things that come out of my mouth. With my embarrassment slowly subsiding I was left to amble around the small but perfectly formed museum.
The museum building, on the edge of Battlebridge Basin, was built by an interesting entrepreneur called Mr Carlo Gatti in the mid 1800s, and was used as a massive ice house containing two huge ice wells. Mr Gatti was a Swiss Italian hell bent on pulling himself up by his bootstraps and making his fortune. When he first came to London he opened a cafe, then later branched out to restaurants and even famous music halls. In those days luxuries we now take for granted like refrigerators hadn't been invented and Mr Gatti knew just how important being able to keep food fresh was. He also knew about the joys of ice cream and saw the lucrative possibilities of bringing it to Victorian Londoners. So Mr Gatti began importing massive sheets of ice from Norway by ship, then by barge once it reached Dover, and up to his ice house for storage and delivery to restaurants across London, and of course for making his ice cream. You can still see one of the ice wells at the museum, although it has been filled in with debris over a time, so it is no longer the scarily deep 15 meters down it once was. The ice trade in those times was a dangerous business, the workers (nearly all Italian) were known as the "white slaves" and accidents where common with the great weight of the massive ice slabs and nonexistent health and safety regulations. You can hear spoken accounts of life at the ice house on the little telephones scattered around the well while gazing down and finding it impossible not to think of falling in, or probably worse seeing someone else fall in. The ice house was used up until around the 1920s when mechanical freezing techniques were outcompeting natural ice on cost effectiveness (just like the one our friend Mr John Gamgee's invented, the man of London Glaciarium and my last blog fame). Slowly the need to bring in thousands of tonnes of ice from Norway dwindled and the ice house was taken over for warehousing and factory use.
The second part of the museum tracks the history of Britain's canals, and the museum have done a great job of bringing it to life through huge colourful maps, stories, photographs and old films. Before the network of inland waterways was developed the only means of goods transport by boat was on the rivers, which usually didn't begin or end exactly where the traders wanted their goods. However, when the rivers were connected by canals the possibility of increased trade was dramatic. "Canal fever" took hold of Britain in the mid 1700s when hundreds of miles of waterways were built, helping open up important trade routes and paving the way for the advance of the Industrial Revolution. Canals remained the backbone of industry until the introduction of the railways, which proved a much faster and more efficient way of transporting people and goods. Canals all over Britain fell out of favour, many being abandoned and left to meet their watery ends. Sorry photographs show half sunk narrowboats packed together on the stagnant waters decaying and forgotten. But luckily, as with many of these brown signed attractions I spend my time at, I found that out of tragedy can come joy, and so it was that a few dedicated individuals who saw it fit to preserve and maintain these once so important canals, campaigned tirelessly to keep them open for pleasure boats and some industrial purposes. The Inland Waterways Association grew and did a brilliant job of making nearly all British canals accessible, restored back to working order and available for us all to enjoy, brilliant.
Next I visited the plastic horse (which had very realistic horse noises coming from it) and read about the amazing jobs they did for us humans before the invention of engines. I was pretty impressed to discover that in the 1890s there were over 300,000 working horses in London alone, most of them "jobbing" horses hired out to do whatever work needed doing. As ever I like things that scare me, and heavy horses scare me a lot. More specifically they leave me totally in awe of them, making me feel as though I both love them and want to run away from them at the same time. Lucky it wasn't a real horse or I might have made a fool of myself for the second time that day.
As I left the final exhibition upstairs the sweet volunteer who I spoke earlier bounded up and asked if I'd like to meet the museum director. Of course! I usually love museum directors, sadly my love for this one was not to be. It turned out he was a very busy man, too busy to be nice apparently and who looked at me over his half moon glasses with something nearing scorn. e said I should make an appointment. I tried to explain that I had happened upon the museum because of the brown sign and that really was what I was all about, so it wasn't really a problem that he couldn't see me. This, for some reason seemed to bother him, and with more head shaking and over-glasses-staring he went on and on about the real need for appointments. I'll be honest, I was hurt by his tone and lack of smiling so I headed, rather rudely but I didn't care, into the ladies toilets which happened to be right next to me, tried not to burst out crying and finally left feeling a little sorry that the kindly volunteer had ever offered to introduce me at all.
Maybe it's because the director wasn't a volunteer that he was the way he was with me, maybe a passion for one's work turns into a grind when you throw money and responsibility into the mix? Who knows.
Upshot: Brilliant little museum, lovingly laid out with interesting events and activities, worth a trip to feel you really know where London's industry and commerce came from, and poo to half moon glasses, head shaking and money.