Follow the brown signs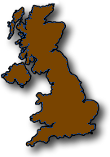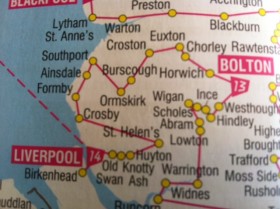 When I saw that the Olympic torch was going to Liverpool from Bolton today I  started thinking about all the cool places I've been around there which I could feature on the blog. The ones that stuck out were Anthony Gormley's Another Place, The U-Boat Story, Ness Botanical Gardens and the new Liverpool Museum which are all brilliant and inspiring in their own separate ways. But I've sung all their praises before on the blog and for me this website is all about discovering new people and places, so I did what I should and had a look at the live torch location to locate my destination. As luck would have it the torch happened to be just on the beach at Anthony Gormley's Another Place… I had to fight myself not write another blog about these creepy statues that fascinate me and move on to the next destination. I settled on St Helen's as my place of the day and started doing some research, it wasn't long though before I found The World of Glass and I knew immediately I'd love it.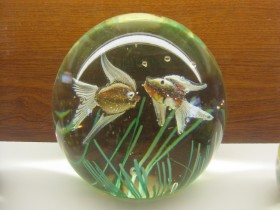 My eyes were opened to the joys of glassware when my sister and I happened upon The Yelverton Paperweight Centre in Devon a few years ago (you won't be surprised to hear we spotted the brown signs). It's somewhere most people look a bit surprised to hear is an attraction at all, let alone one that might attract visitors, but it's exactly for that reason that it makes the perfect example of somewhere you wouldn't ever think could be interesting but turns out to be absolutely fascinating. After our visit and chat to the dedicated chap who ran the place we really understood that the labour and dedication that goes into making things from glass, and especially making intricate patterns and showing artistic flair in glass are truly amazing skills that aren't appreciated half as much as they should be. Thus when I saw there was a World of Glass in St Helens I got on the phone straight away to get the lowdown on the museum come arts centre.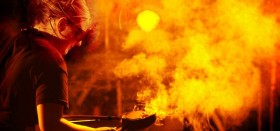 These guys have been open to visitors for 12 years and they've gradually expanded to become a real hub of the arts community in the area, showcasing not just glass art but also have a permanent exhibition space for local artists and includes sculpture, ceramics and jewellery. What impressed me most was finding out that they put on at least 3 glass blowing demonstrations a day. When I sounded rather surprised to hear they were so frequent Ron told me (a little indignant) that there certainly was the demand for them. Visitors get to watch the 2 resident glass blowers take molten glass from the "glory hole" (that's it's proper name I promise you) and then blow the soft hot glass through a tube into various different shapes and patterns as it cools and sets before your very eyes. They celebrate absolutely everything glass and even saved a 2 tonne chandelier that used to hang in Manchester airport from the skip, it now hangs in pride of place at World of Glass for all to see.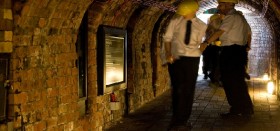 I just love  finding out how things are made and what the processes are that made an everyday object in front of us become how it is. Luckily a big part of the museum is all about education and inspiration (so important) and children can really get stuck in to all the brilliant workshops and events that the museum run and make glass objects themselves. Part of the site used to be a Victorian furnace and visitors can actually walk around inside the place (creepy) and even dress up as a Victorian to get properly engaged in what the museum is all about (count me in).
All in all I'm loving this place, and all the people who continue to inspire others by showing visitors what they're all about in accessible and experiential ways. There are some crafts and arts that are so appealing and beautiful that they'll never go out of fashion and visiting somewhere like this, which showcases such brilliant examples of what can be made with glass makes sure it never will.