Follow the brown signs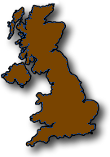 A few weeks ago I noticed a museum on Twitter which immediately attracted my attention. Why? Because it's called "Explosion!" that's why, now you're interested, see? I especially liked the use of the hard hitting exclamation mark so I had a lot of respect for them straight away. This Portsmouth based museum looked like just the kind of place I love the very best, with dedicated passionate staff and an impressive repertoire of activities and exhibits which chart the history and importance of naval firepower. However, as much as I wanted to pay these guys a visit the 200 mile round trip from London was mildly off-putting. Also my life at the moment is a lot about doing boring but important computer based work with the website so felt I couldn't really take the time out, until…. My parents (being the older traveller) told me they were taking a 2 week cruise departing from Southampton and I was the lucky sole they'd chosen to drive them down there. Ecstatic to be given an excuse to hit the south coast I piled my parents and their luggage into the car (my mum's car that is, and what a joy it was to drive without the terrible my-exhaust's-about-to-fall-off anxiety), deposited them at the extremely windy and rainy Southampton dock 10 and shot straight off to Portsmouth harbour.
Explosion! is tucked away right at the end of a small coastal road on the Gosport side of Portsmouth Harbour in an area called Priddy's Hard. Here's what it looked like on the sat nav: lots of water, not very many roads (or people) and the best street name ever, Heritage Way. I was an extremely happy lady. The museum is housed in the old magazine buildings which were used to store gunpowder that fed the relentless guns of the warships that were belting all over the world forging the British Empire in the mid 18th Century and you get a real feel of the history of the place even as you stand and admire the purposeful looking red brick buildings.
I arrived at the museum very unprofessionally, looking like a drowned rat after standing outside in the rain for some time taking pictures of buildings and brown signs. I was met by the Head of Attractions and Collections, Nick Hewitt (who happens to be totally and utterly quality by the way and didn't care a bit what I looked like). Nick took me on a guided tour with his colleague Mark who filled me in on the history of the museum, the upcoming events and the exciting plans they have for the future. There's no doubt that museums have a tough time attracting visitors in this day and age as our leisure time can be filled in so many different ways by doing a billion different and exciting things so the competition for visitors' attention is enormous. Even I, someone who can't sit still for 5 minutes without wanting to run off and explore somewhere, wrote off 3 whole hours the other day exploring Rome through the wonder that is Google Street View. These chaps appreciate this challenge and they're facing it head on by continually thinking of new ways to enhance the visitor experience. One such genius idea is getting children in for a real life "night at the museum" where they get to sleepover after a fun packed day of activities. I can't tell you how excited my 10 year old self would have been at this prospect. Brilliant idea.
The museum focusses on 2 main areas, the first is the history of Priddy's Hard and the people who worked there in the years it supplied ammunition for the war ships' guns. There was a real danger that the fuels stored there could ignite, with catastrophic consequences, so even in those days health and safety measures were stringent. The smallest spark from a shoe nail striking the ground or a tiny piece of combustable material bought in on clothes from the outside could spell disaster. When staff arrived for work they would strip down to their underwear leaving their "dirty" clothes behind, they then stepped over into the "clean" area where special suits and slippers would be donned. The photo shows what the workers transporting the gun powder around the magazine would have looked like. Despite not officially being in the Navy the people who worked there felt a strong sense of pride, they were afterall the ones filling the shells and weapons that were winning us the wars and they called themselves "Navy People".
The second focus of the museum is the history of naval firepower. The museum's collection is substantial and includes everything from small revolvers and muskets to shells, torpedoes, mines, and even nuclear weapons designed to be launched from great big guns on warships. Here are some pictures for you…
… And that's what it looks like to stare down the barrel of a massive gun.
One of my favourite exhibits was this shell loader game (try and ignore the reflection of me holding onto a rail in this one, without my pro photographer sister I am left to improvise shots on my own I'm afraid). Designed to be played in twos, this game measures how much ammunition you can load in one minute. The high score is 70, set by 2 actual military men so we won't count them. I'm much more interested in the scores of us civilian visitors, and luckily here's just the thing to see how well we were all doing…
My favourites are Cameron and Daddy on 28 and Bud Huggett on 5,000,327, which I think might be a bit of an exaggeration, but 10 out 10 for effort there Bud. Flying out in the lead though is Clare Pugh on 42, who writes "Yes! I beat my husband!" The entry just before hers is her loser husband Chris Pugh on 41, he adds "aged 49"; his excuse we assume. The impressive score of 40 in my picture was set by Nick the museum man who demonstrated the game to me with gusto, so much gusto in fact that I was loath to have a go myself for fear of getting a score of 10 (or probably lower) and being laughed out of the museum. Next time maybe.
More not so fun but extremely important exhibits were in the oil drums below…
Inside each one was a TV with an actor reading some real life accounts of what happened to just a few of the many thousands of victims of naval warfare. The fact that these were true stories written by the men who witnessed such awful things made the videos by far the most powerful and disturbing exhibits at the museum. I stood for a long time watching them again and again, some were so awful and unbelievable I think I was in a bit of shock to be honest. It really brought it home to me that all the guns and weapons on display here were built for one purpose only; to destroy, and I spent the rest of the visit feeling appropriately sombre. Thought provoking pieces like these are the bits of a visit that really stick in the memory and it takes guts to present them in such a raw and evocative way. I was impressed (and bit depressed, but impressed with it, if you know what I mean).
All in all my afternoon was ace. Nick and Mark were so passionate about getting people to appreciate the importance of this heritage, educating us about our naval history and showing how it quite literally moulded the Britain we live in today that you can't help but come away feeling inspired. Visits to museums like Explosion! restores my faith in the future of British tourist attractions. First rate work I'd say.

First Rate – expression derived from the time when British warships were classified according to the number of guns on board, ships with 100 or more guns were classified as 'first', the top of the six rates.