Follow the brown signs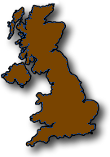 The Mose and I went down to Dorset for a few days over the Easter break, mainly because I was wetting myself at the prospect of having a little go on the Swanage Steam Railway after they signed themselves up to my Brown Sign Way website.
This railway line wasn't actually one of the many hundreds across the country that were pulled up and abandoned after Dr Richard Beeching overhauled the railway network in the infamous Becching Report of 1963. This report saw the closure of around a third of all railway lines across Britain (luckily for us though many have now been restored and got themselves a brown sign). This line, which runs from Norden (just north of Corfe Castle) down to the beach and Swanage, was closed in 1972 after British Rail deemed the line simply not profitable enough to sustain, which aroused much local consternation and upset, as you can imagine. Just 3 years later though The Swanage Railway Project was set up by a group of dedicated volunteers (God I love them) and the painstaking task of relaying the line and restoring the railway back to it's former glory was begun. It took over 30 years to complete but finally the first passenger service to run from London all the way through to Swanage via Wareham arrived on the 1st of May 2009.


Now the line is fully operational and runs many trains a day in peak times (even bringing in diesel trains for extra services during busy periods) and a good service even in the winter months too. Demand for the steam trains have not just come from eager beavers who love all things history and railways (like me) but also from beach goers to Swanage. Apart from being a romantic and unique way to travel the steam trains also provide a very practical and fuss free way to enjoy a day out on the coast. Norden has a park and ride where people can leave their cars and jump on a train to the beach, and even stop off to explore the atmospheric ruins of Corfe Castle along the way if they so desire.
Unbelievably I hadn't actually ever been on a normal steam railway before (the only other one I've been on is the Snowdon Mountain Railway and technically that line works on a rack and pinion system not a regular railway gauge – I really am turning into a proper geek now I know) so I was very excited to have a go. I took lots of bad photos as the train chugged in and was ecstatic when drives tooted the whistle. I had a nice chat with the conductor (above) and remembered how much I hated those train seat covers of old (no amount of pulling my skirt down helped so eventually I had to sit on The Mose's cardigan, how did we all used to cope with the terrible terrible itchiness? Hmmmm, maybe we all didn't wear such short skirts…)
It was brilliant to be chuntering through the lovely Dorset countryside, seeing the ruins of Corfe Castle on the hilltop (we didn't have time to visit sadly but it certainly looked lovely) and simply just kicking back and enjoying the journey. I spend a lot of time in my car driving all over Britain and it made me think just how tiring and stressful it can get being go the whole time. I had time to sit and imagine what it must have been like for the first day trippers on the railways who didn't have the luxury of hopping in any number of transportation devices and shooting off to almost anywhere they pleased at a moments notice like we do. The Victorians must have been full of excitement about the potential of the railways and all the life changing possibilities they bought with them, which quite literally changed the face of the world forever.
I just think it's so easy to take everything we have now for granted because nothing like this is new any more, but back then discovery and industry and things that happened through people actually pulling up their sleeves and making things with their bare hands were the things that inspired people and got them excited. They were forging ahead, thinking and doing, and pushing boundaries so that the human race could go further, do more and experience as much as possible in the short time we get on this planet, and I absolutely love that.
Luckily people do still get excited about steam trains, judging by the many hundreds of people thronging around the platforms taking photos of the trains and generally loving seeing this majestic piece of history chug slowly into view.
I know I always bang on about being spontaneous and turning off the road when you see a brown sign but when you do you open yourself up to experiencing such brilliant and important places like a steam railway or railway heritage centre which are integral to the way we now live. Places like this (and so many others along The Brown Sign Way) really make you think about what we have and appreciate just how amazing it is that we can lead the very privileged lives we do.
Well done railway volunteers all over the country and all the people who want to remind us about these amazing but often forgotten pieces of history. The Swanage Railway's success has been down to the determined dedication of volunteers who see no other reward but pride in what they do, and who can put a price on that? I think people only do things for no monetary gain when it truly means something and railways and steam trains are just that, meaningful and important. They stand for the desire to learn and grow, their engineering alone represents the massive leaps forward we've made in only a relatively short period of time (150 years or so) and heavens above I think it's something to be pretty darn proud of.
Cripes gang, I just love steam trains and railways, can you tell?
After the steam railway excitement Jo and returned to Swanage and booked into the YHA youth hostel (Jo was well impressed with yet another hostel you can imagine) but obviously all I cared about was that it had a brown sign. Win! This hostel was quite a big one and frankly when there's lots of people I don't know pootling in a small area around me I get stressed, so we did what The Mose and I do best and went straight to the pub. We ate fish and chips in the beer garden and drank ale to our heart's content. It was a cool little pub where they were had live music and various other fun things going on. I felt like we should stay around for it but the joy of travelling with someone who knows you inside out means you don't have to pretend you want to do things when you don't. So at 9.15pm I made it very obvious I wanted to leave by downing my pint (The Mose needed no encouragement to follow suit) and we went straight back to our bunk beds. I wanted to plan the next day's activities so I got in The Mose's bunk to share the booklet I'd been sent from the excellent Dorset tourist board. I think we were a little more tired than we thought though because it went from serious planning to near on hysteria by 9.45pm.
About 4 minutes after this photo was taken The Mose slipped into a heavy coma and I lay pinned to the wall for a while trying to read my pamphlet. Eventually I extracted myself and went back to my own bunk; you need to prepare for a fun packed day of brown-signing you know, and a 12 hour sleep does just that I find. Nighty night.