Follow the brown signs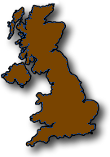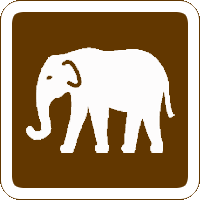 Zoo
A little bit of history
"Menageries" (private collections of captured exotic animals) have been recorded from as far back as 3500 BC in Egypt. The allure of watching caged wild animals clearly appeals to everyone, not just those who can afford get their own wild beast and keep it in their house, as the opening of the first public zoo, the infamous London Zoo (or to give it it's proper name "The Gardens and Menagerie of the Zoological Society of London" ) in1828 thus proved.
What the experts say
One in three people in the UK visit a BIAZA (British and Irish Association of Zoos and Aquariums) zoo or aquarium every year, which means zoos are in a unique position to make an impact on the way people think about wildlife.  People need to be inspired and informed to care about, and really want to conserve, natural ecosystems and the species that live in them. The animals in zoos serve as ambassadors for their wild counterparts in increasing awareness of the importance of nature conservation.  For many people visiting the zoo is their only chance to see a living wild animal and although they can learn about these animals from natural history programmes, nothing can replace the experience of seeing one first hand.  More than 1,200,000 people visit BIAZA zoos and aquariums each year on an organized educational visit. As well as educating visitors and inspiring them to care for the natural world, zoos play an important role in conservation and scientific study. Zoos participate in breeding programmes in order to safeguard threatened populations, they carry out research to obtain a better understanding of species requirements, and support field conservation through fund raising or offering technical support and resources. So every time someone visits a BIAZA zoo, they will be helping to safeguard the future of vulnerable, threatened and endangered species.
From The British and Irish Association of Zoos and Aquariums
Organisations, official bodies and great links to places where you can find out more
www.biaza.com
Zoos across Britain
[geo_mashup_map map_cat="96″ height="600″ width="600″ zoom="6″ add_overview_control="false" add_map_type_control="false" auto_info_open="false"]