Follow the brown signs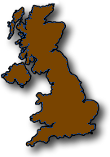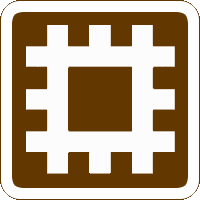 English Heritage
Everywhere we look, history surrounds us and English Heritage champions these important historic places. They advise the Government on heritage and conservation and contribute significantly to helping today's generation get the best out of our heritage, ensuring it is protected for future generations. English Heritage's National Collection of over 400 sites has no equal for variety, breath and time-coverage. Ranging from pre-historic stone circles to medieval castles and monasteries, Jacobean country houses, Georgian gardens, Victorian servants' wings and even a 1960s nuclear bunker, the properties they care for tell the story of England.
Some sites– like Hadrian's Wall, Battle Abbey and Apsley House are linked with famous events and personalities from nation's story, they're places where history was actually made. Others, sometimes in little-visited corners of the land (my favourite), have unexpected twists in their histories or associations, and many more recall the ordinary people who played their own small, –but vital  parts in the story of England.
Heritage is a great national asset, it underpins the UK's international reputation, helps to create a positive climate and in difficult economic times it attracts visitors to the UK. Heritage is the main motivation for 30% of all international visits. In England there are around 400,000 listed buildings and scheduled monuments and approximately 9,800 conservation areas, 3% of buildings listed at Grade I and II*, 6.6% of conservation areas and 16.9%of scheduled monuments are at risk.  At least 500,000 people volunteer in the historic environment and 1 million people take part in Heritage Open Days, there were over 50.4 million visits to historic properties in England in 2010!
For more information about English Heritage, their properties and sites in their care, visit their frankly spectacular and information rich website www.english-heritage.org.uk. NOTE: Whole days can be wasted getting engrossed in the stories, histories and amazing work of this organisation that has quite literally shaped the modern world you live in. English Heritage I salute you.
English Heritage destinations across Britain
[geo_mashup_map map_cat="29″ height="600″ width="600″ zoom="6″ add_overview_control="false" add_map_type_control="false" auto_info_open="false"]