Follow the brown signs
Carved saints and a broken heart
St Mary stands in a watery landscape next to an orchard by the River Ouse. Green stained glass casts light on row upon row of carved benches, featuring lively little wooden saints and figures in amazingly detailed dress.
The font cover, too, is a fine piece of carving, dating from the Jacobean period. Saints also feature in brilliant coloured panels on the Medieval screen, and there are some wonderful life-size marbles of local nobles.
In the south chapel, a brass the shape of a heart commemorates Sir Robert Kervile who died abroad. His grieving wife sent a monk to retrieve his heart, and it lies buried here.
There is a lovely sundial over the porch entrance.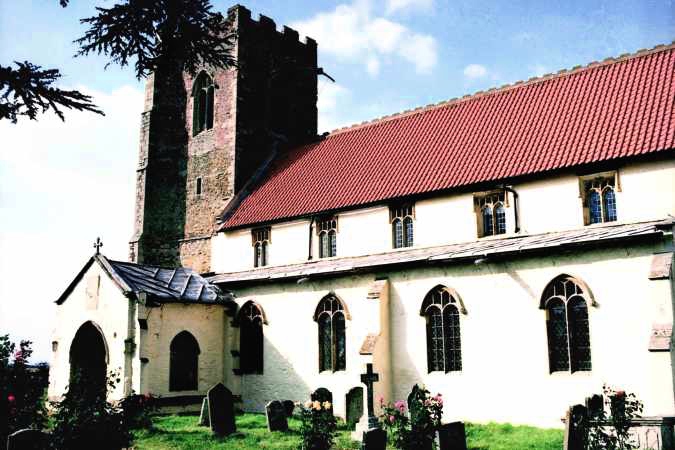 How to find us